ARDEX EPAY FAQS

HOW DO I SET UP ARDEX EPAY?
Fill out the application form here
In order to fill out your application form you will need the following information: 
Company and contact details 
ABN 
Banking details of the account in which you would like the funds to be settled into 
Copy of your bank statement 
Director name and date of birth 
HOW DOES ARDEX EPAY WORK?

The Ardex Epay add-on will allow you to accept Credit Card payments through your Ardex Premier System. You can also set up Auto Payments on your customers Credit cards. On the nominated date, credit cards will be debited the outstanding amount on their account and then funds will settle in your account on the next business day.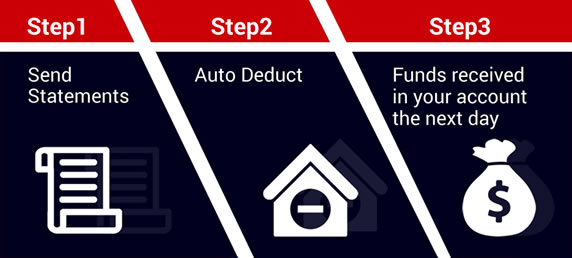 WHEN WILL THE FUNDS SETTLE IN MY ACCOUNT?

The funds will appear in your nominated bank account within 1 business day.
 
WHEN CAN I START USING ARDEX EPAY?

It takes 2 – 3 days after you submit the application before you and your customers will be able to use Ardex Epay. We recommend you use this time to prepare communication material to transition your customers to Ardex Epay. We have prepared some sample templates that you may use for your customers.
 
HOW MUCH DOES IT COST?
0.8% + Interchange and 10 cents per transaction. This is approximately 1.1% and $0.10 on each transaction your customers makes via a domestic Visa or Mastercard, which is automatically deducted. Interchange rates may vary depending on the type of card used. Premium and international cards may attract a higher rate. 
 
DO I NEED TO UPGRADE MY ARDEX PREMIER VERSION TO HAVE ARDEX EPAY?

If you are not on the latest Ardex Premier Version, you may need to upgrade. The Ardex Technology team can upgrade your system with minimum disruption to your operations.