ARDEX RACING DATA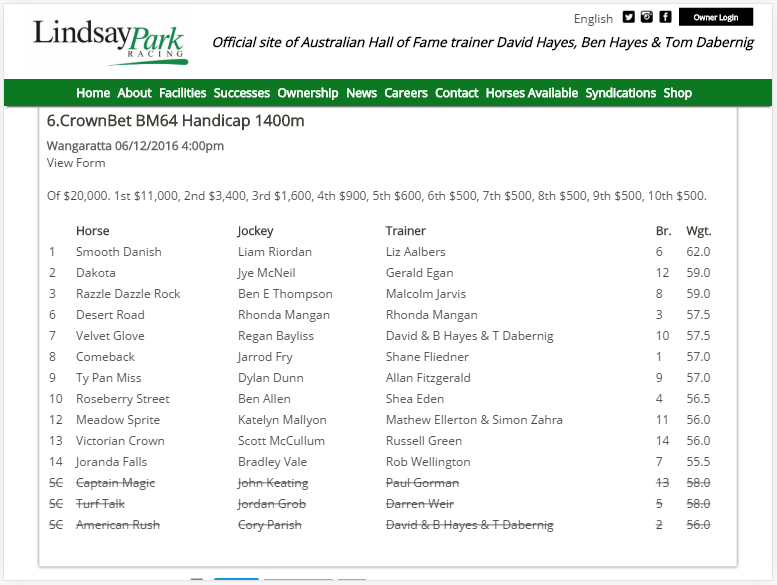 RACING DATA

Ardex Racing Data Solutions provide Race Acceptances, Final Fields and Race Results to owners and trainers quickly & reliably. Racing Data downloads immediately to Ardex Mobile and Ardex Premier products as soon as it is published, and can be set to automatically send to relevant horse owners.

Ardex is currently authorised to action and forward racing data streams from official racing bodies in Australia. We are also in the process of making Racing Data available for a number of additional countries including the United Kingdom, United Arab Emirates, Ireland, France, New Zealand and South Africa to better service our international clients.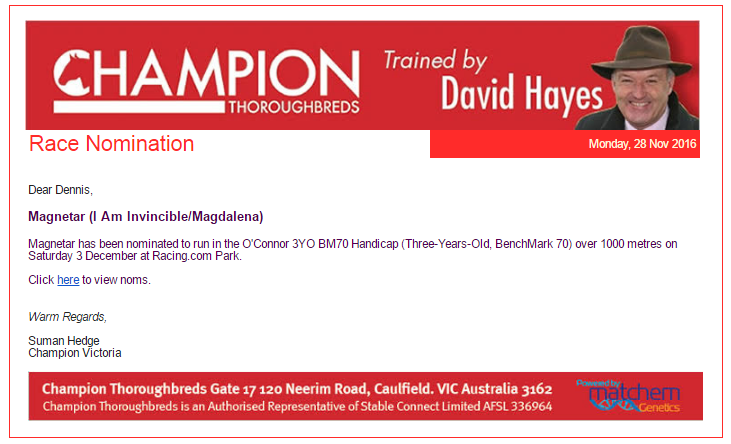 RACE COMMENTS

Racehorse Trainers use Ardex Mobile and Ardex Premier to comment on race acceptances, fields and results and send these comments to horse owners. Ardex Mobile in particular has become a must have product for top horse trainers in Australia and New Zealand, and now has a growing number of international users.

The communications features in Ardex Mobile allow a trainer to record comments on training progress and race performance by text or voice, and attach photos and videos captured by a mobile device. Progress notes, images and videos recorded can be sent immediately by e-mail (via mobile data network or Wi-Fi) to the owners of the racehorse commented on, and at the same time saved to the horse record in your Ardex Premier database for future reference.

Fields and Race Results download to the App automatically and can be easily accessed and forwarded. Ardex Mobile allows for easy review of previous training progress notes, race results, images and videos for a horse in work as well as giving quick access to procedure history (vet, farrier, agistment) and other relevant horse information. The App is very user friendly, easy to navigate, robust and reliable, and runs on Android and Apple devices.
 
RACING CHARGES

Ardex Premier for Trainers includes a racing module which allows for easy review of upcoming and past races for all horses in your care. The racing module allows for easy commenting on race acceptances and results, as well as posting of race day charges to relevant horses. Race day charges captured by this method will automatically include relevant race details, and will appear on end of month owner statements.

The bulk journal feature in Ardex also facilitates recuperation of racing related costs by providing a convenient single screen data entry interface for statements received from racing bodies. The bulk journal screen allows for entry of prizemoney and race charges on a per horse basis, as well as recognition of overall accounts payable (or bank deposit) results for the racing body.