ARDEX USER REVIEWS

Lyndon Galvin - Chartered Accountant - ISCA Consulting 
Ardex is undeniably the market leader in providing an integrated accounting and communication platform for the thoroughbred industry.
 
At ISCA we have elected to exclusively use Ardex as we feel it is the only offering in the market that provides the necessary features to service our clients to the level we desire.
 
We have had a great deal of success in developing customised solutions for many of the major industry players by working closely with Ardex. Their willingness to be responsive to each client's unique requirements has been fundamental to this success.
 
I welcome any industry business that hasn't considered using Ardex to investigate further as they won't be disappointed.
---

Helen Giersch - McEvoy Mitchell Racing
 
I have used Ardex software for some ten years now, originally working for David Hayes before he left South Australia. 
 
I then had no hesitation in suggesting Tony use it for McEvoy Mitchell Racing when the business was established in 2010. 
 
My main area of use is communications and I find being able to have a horse's full history easily accessible in one place is extremely valuable, however being able to cross reference with other information stored under the horse's profile, i.e. location, treatments, etc, is a bonus.
 
I've always found the technical staff at Ardex eager to assist in answering questions and solving problems in a timely manner. They are able to explain procedures and issues in language that is straightforward and not intimidating for people like myself who are not particularly technologically minded.
---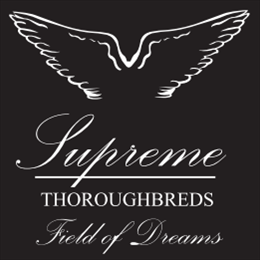 Sue Shaw - Supreme Thoroughbreds 
 
Ardex software is an invaluable tool for the management of the thoroughbreds on our farm and for the management of our business.
 
It has the usual bookkeeping functions you would expect and it also allows us to keep comprehensive records of each individual horse, and this assists us in providing the high quality care and excellent sales results that we are known for throughout the industry.
 
There are also many additional features, such as client communication tools, that are most useful. The two aspects of the software that sealed the deal for us were that it can be accessed simultaneously from our city office as well as our Romsey farm; and that when we need help we pick up the phone and speak to one of the Ardex crew in Sydney (who have never failed to solve our problem there and then).
---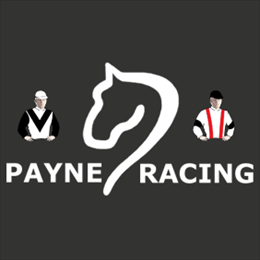 Merle Payne - David Payne Racing 
 
When I needed horse software Scott was generous with his time explaining how Ardex works.
 
The simplicity of the programme made the choice of going the Ardex way a good one for our company. We use Ardex for all invoicing and horse movements, and for means of communicating with clients by way of voice emails which makes it more personal than written emails. 
 
The backup service is great and the staff are always very obliging and helpful, and especially patient as I am not that computer literate. It is always reassuring knowing the syndicate shares are calculated accurately and if I have made any errors in entering data the system notifies when doing month end.
---

Dan Moylan - Director - ISCA Consulting 
 
Our firm ISCA Consulting look after the accounting requirements of a number of leading horse trainers and horse studs around Australia.
 
We insist that all of our clients use Ardex Software for the following reasons:
 
Ardex software has superior data processing functionality which increases efficiency and saves administration expenses. Ardex integrates horse data and financial data neatly into one package.
 
The financial reporting in Ardex covers all your Accounting needs including full GL capabilities and a range of financial reports which allows detailed analysis of business performance which is crucial in this highly competitive industry. The communication to clients from Ardex for monthly statements and horse progress updates etc looks extremely professional.
 
Ardex is clearly the industry leader as shown by the number of industry participants who successfully use the software. If you are not using Ardex software you are putting your business at a competitive disadvantage.
---

Maree Purcell - Racing Secretary - Snowden Racing 
 
We chose Ardex Software as numerous people within the racing industry recommended one solution and it was "Ardex".
 
We use Ardex for our accounting, horse locations and movements and racing. We also use the mobile app. We have many favourite things about Ardex, but two would be the support from the team at Ardex, and the ease of doing the month end bills and the way it guides you through.
---

Dean Harvey - Rosemont Stud 
I have been a user of Ardex for quite a few years and find it one of the most important tools of the daily running of the stud.
 
It is easy to use, very informative and crosses all spectrums of the business.
---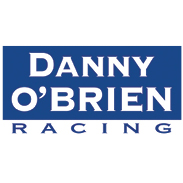 Matt Harrington - General Manager - Danny O'Brien Racing 
 
We chose Ardex Software because Ardex is the leading accounting software in the industry.
 
Ardex allows us more time to concentrate on our core business. We use Ardex mainly to manage the accounting side of the stable.
 
The best thing about Ardex is the mobile app technology which is invaluable as it gives you access to your database at anytime, anywhere.
---

Gillian Greenstein - TSL Group Limited 
 
We chose Ardex Software after researching the market. This seemed like a perfect solution for our needs.
 
We use Ardex for Horse Racing and Rehabilitation. Ardex software support is excellent. Cameron and team are resourceful, knowledgeable and skilful when teaching the user the complexities of the Ardex system - Highly recommended!
---

Dianne Eales - Wellfield Lodge 
 
We chose Ardex Software because of its suitability for studs and agistment, and issuing accounts to Australian trainers.
 
We use Ardex for stud and racehorse agistment, service fees, service contracts, procedures entries, on-charges, accounts payable & receivable, month end accounts, storage of horse photos, mail merge, financial reporting, debtors & creditors, general ledger enquiries, banking, bulk journals, adjustments & bank transfers.
 
Our favourite thing about Ardex is that it is easy to use (and learn), one of the best financial programs around!
---

Justin McCusker - Rosemont Stud 
 
We chose Ardex software based on advice from other clients in the industry who recommended it. 
 
We use Ardex for everything regarding recording horse information for our business (except spreadsheets and complex financial reporting). 
 
The best thing about Ardex is that most questions can be answered by simply looking up the database.